About Superior Alloy's Steel Plate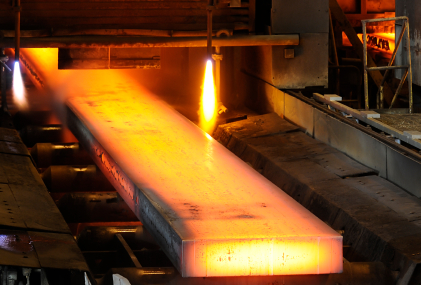 For over 60 years, Superior Alloy has been a trusted Steel Plate supplier providing a steel plate that is clean, formable and extra tough for the hardest working environments in the U.S. Our alloy steel plates have exceptional wear resistance combinations against abrasion, impact and gouging that it will consistently test at or above the stated hardness level. Our hardened steel plate is achieved not only through systematic & proprietary metallurgical alloying, but it is a result of a cooling process that achieves hardening throughout the thickness of the plate. We supply a variety of hardened and heat treated steel plate, high strength steel, manganese, stainless, aluminum, copper and abrasion resistant plates, as well as others. We stock 4140 steel, 1045 steel, A36 steel, AR 400 steel, AR500 steel, and T1 steel, -all in a variety of thicknesses and sizes. Additional levels of durability and toughness have been perfected in our signature products: Gladiator, Centurion and High Manganese material. This availability, where hardness, abrasion resistance and wear is required, puts down time at a minimum.
Industry uses & Applications for Superior Alloy Plates
Our customers have relied on us as steel plate suppliers for high strength steel for decades. Our hardened steel plates are utilized to manufacture large commercial use structures to small custom projects. Our plate is also typically used for: coal feeder chutes for power plants, quarries, paper mills, and coal mines, liners for steel mills, aggregate processing plants, asphalt and cement plants, coke plants, marine dredging and many other diverse uses. Whatever industry you serve, our commitment to providing high quality steel plates can be the framework for your product, continuously improving your efficiency, longevity and bottom line. Call one of our sales associates to discuss the details of our steel products or custom fabricated solutions.
In addition to standard stock we offer our custom formulated Plate Types:
T-1- Machining plate with natural hardness 275-321 BNH